National Christian Cheerleading Championships
Online Parent Store & Spectator Tickets
Parent Online Store is not Open at this Time
Get Universal Studios Florida/Universal's Islands of Adventure, Awards Gala tickets and more via the Parent Online Store!

For informtion pertaining to door tickets, please see the below price listing.
NOTE: CASH ONLY when purchasing tickets at the Door
| Spectator Admission: | Under 3 | Student | Adult |
| --- | --- | --- | --- |
| Thursday | FREE | $20 | $20 |
| Friday | FREE | $20 | $20 |
| Saturday | FREE | $20 | $20 |
Meal Tickets
Each meal ticket includes an enhanced continental style breakfast (Friday & Saturday) and buffet dinner (Friday). Lunch is not included. The meal tickets are only valid at the hotel dinning area specifically set aside for the FCC / Impact Nationals event. The meal ticket also includes entrance into the Awards Gala on Friday evening.
Nationals' Parent Ordering System
Please follow these instructions for pick up:
All tickets must be prepaid with a credit card at the time of ordering
Photo ID is required for pick up (must be the person that placed order)
Each order will be counted and signed for at pick up
Must email ahead of time to arrange for early pick up
FCC is not responsible for ticket replacement/refunds due to park capacity, weather, Covid, or any other reason.
Please be sure you have read the information provided by Universal Orlando Resort regarding safety protocol, capacity and new guidelines.
If you need to pick up Universal Orlando Resort Tickets early (December 31 – January 3, 2023) – you will need to email fccticketpickup@aol.com and put "TICKET PICK UP" in the subject line as well as give us the name that the tickets were purchased under and what day you would like to pick up your tickets. WE MUST RECEIVE AN EMAIL 24 HOURS IN ADVANCE WITH YOUR PICK UP REQUEST OR YOUR TICKETS WILL NOT BE PULLED FOR EARLY PICK UP.
The "early pick up" information pertains ONLY to Universal Orlando Resort Tickets. Any other items ordered by your parents (Awards Gala tickets, Meal Packages, etc.) will be available for pick up at the FCC Registration Desk during regular registration hours (Wednesday 5pm – 7pm, Thursday 9am – 4pm, Friday and Saturday anytime during the competition at Sebastian Reg Desk).
EARLY UNIVERSAL ORLANDO RESORT TICKET PICK UP:
Shingle Creek Resort will no longer allow us to leave tickets at the Bellstand for pick up. The following are the ONLY times FCC staff will be available to distribute tickets:
Saturday – December 31, 2022 @ 9am OR 9pm at the Birdcage in Shingle Creek Lobby
Sunday – January 1, 2023 @ 11pm at the Birdcage in Shingle Creek Lobby
Monday – January 2, 2023 @ 9am OR 11pm at the Birdcage in Shingle Creek Lobby
Tuesday – January 3, 2023 @ 9am OR 11pm at the Birdcage in Shingle Creek Lobby
Wednesday – January 4, 2023 @ 9 am at the Birdcage in Shingle Creek Lobby

After the Wednesday 9am scheduled time – tickets will be available for pick up when the FCC Registration is open (Thursday 9am – 4pm, Friday and Saturday anytime during the competition)
If the following guidelines are not met, EARLY PICK UP IS NOT GUARANTEED.
PLEASE BE AWARE THAT THE FCC REGISTRATION DESK WILL NOT BE MANNED 24/7 - AND ROSEN SHINGLE CREEK WILL NOT HAVE ACCESS TO YOUR TICKETS
We are unable to leave tickets at the Bellstand
FCC Cancellation/Refund Policy
This section states our current refund policy as of January 1st 2012. This has been put in place by the Board of Directors.
This notice supersedes any and all conflicting policy notices on the cheerfcc, impactcheerleading, or teammanager websites, including automated invoices.
Cancellations must be made prior to November 15th in order to receive a refund credit. No refund credits will be considered for any cancellations or changes made after November 15th. Refunds will be issued in the form of a "credit" that will be good for any FCC event for up to one calendar year. Any changes to names or divisions are subject to a $100 change fee per incident. Two free coaches for teams of 10 or more athletes.
FCC will not issue any credits or refunds for events due to inclement weather if the event takes place. FCC's staff spends months preparing for and securing camp / competition locations - it is not possible to reschedule to "the next weekend" as venues most likely are not available and we have other events on the calendar. Thank you for your understanding.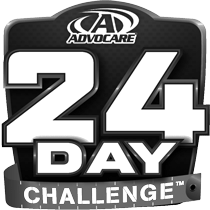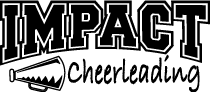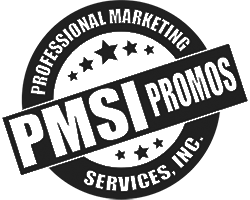 Code: FCC2013