National Christian Cheerleading Championships
Tips to make your experience the best possible ...
Tips for Coaches:
Read through all material thoroughly. Try to make small changes to routine prior to arriving in Orlando (i.e. if round off handspring layout is not clean, change to tuck or a skill that will hit 10 out of 10 times). Keep good records of them, but this will allow you to order everything exactly as you need it prior to the event.
Plan in detail your trip timetable:
Meals - Note: Only Friday Breakfast & Dinner and Saturday Breakfast are included in the Meal Package.
Practices - Though these shouldn't be strenuous, it is good to run through everything to get jitters out of your system.
Free Time - Don't give them tons of time to themselves before they perform. Girls have a tendency to make themselves nervous.
Free Day - Whether a theme park or something fun on hotel property, give them the specifics of departure and return times.
Plan in detail your trip budget:
Meals which are not included in the Registration Fee
Transportation (if you are renting a vehicle, remember gas as well)

Shuttle service
Rental van/ car
Airfare

Parking at Shingle Creek $25 / day ($12.50 / day after 50% FCC discount)
Parking at theme parks
Snacks
Event Programs
Team Pictures (more info will be posted online soon with great package deals and gift ideas)
Get your Administration on board:
Raise money to bring them to Orlando with you
Fill out the VIP Administrator Form so that FCC will take great care of them during the competition
Make sure and include them on all tickets (their VIP Pass from FCC will give them admission to the entire competition, but NOT the Awards Show, Meal Package, or theme parks)
Communicate:
With Parents:

Hours they can be with their cheerleader in Orlando
Performance times & Practice times
Mealtimes (if they are eating with you)
Free time
Provide FCC's website so they can be informed
Priority Seating will be provided during your team's performance ONLY -- where you can go to the front and watch them perform with the best seat in the house. Staff will be there to assist them.
Action Pictures are included with your $200 Contingency Fee. These will be available at www.fccphotospot.com via download.
Team Pictures will be available to purchase at the event

With Cheerleaders:

Detailed schedule
Packing list
Expectations of Focus, Fun, and Family time

With Administration & School:

Emergency contact information for your complete squad
Flight information
Explain your team's excitement
When in doubt, READ through the info again, then CALL us!!
At the Event:
Ask Questions! We, the FCC Staff, are there to serve!
Set hours when cheerleaders can be with their parents/families
Bring copies of all communication with the FCC office to Registration
Pre-Purchase all tickets (via TM shop)
You will receive all tickets at Registration for yourself and cheerleaders. Be ready to count and double count for accuracy.
Do not schedule trips to theme parks the day prior to performances; you may risk injury or fatigue which may diminish performance ability.
Be flexible, nothing will ever go exactly as planned. Your cheerleaders and parents will feed off of you and your attitude. Remain calm and confident, and you will have the time of your life!
Registration Process:
Step #1 at Sebastian Registration Desk: there will be 2 lines at registration

Line 1 - No changes or additions (this line is a relatively quick registration process)
Line 2 - Changes and/or additional tickets needed to purchase

Once you register you will:

Proceed to Step #2 - Double Checking all meal package, theme park, awards gala, and other tickets with FCC representative**
Proceed to Step #3 - Pick up coaches and participant gifts**
**You will be asked to sign off on all tickets received (step #2) and gifts received (step #3)
Packing List for Coaches:
2 copies of your music; -- and keep one on you and give one to an assistant who is VERY responsible
Radio/CD Player for practice times (Note: in your scheduled warm-up, music will be provided)
Small First Aid and Sewing Kit
Safety pins
Athletic Tape & Pre-wrap
Hair pins
Ribbons
Copy of all Registration Forms, Additional Ticket Order Forms, Medical Release Forms, and Additional Insurance Forms
Bible
Packing List for Cheerleaders:
Uniform
Bloomers
Shoes
Practice Clothes
Sunday Attire (for Awards Show)
Spending Money (got to get the new event T-shirt it's hot!)
Bible
FCC Cancellation/Refund Policy
This section states our current refund policy as of January 1st 2012. This has been put in place by the Board of Directors.
This notice supersedes any and all conflicting policy notices on the cheerfcc, impactcheerleading, or teammanager websites, including automated invoices.
Cancellations must be made prior to November 15th in order to receive a refund credit. No refund credits will be considered for any cancellations or changes made after November 15th. Refunds will be issued in the form of a "credit" that will be good for any FCC event for up to one calendar year. Any changes to names or divisions are subject to a $100 change fee per incident. Two free coaches for teams of 10 or more athletes.
FCC will not issue any credits or refunds for events due to inclement weather if the event takes place. FCC's staff spends months preparing for and securing camp / competition locations - it is not possible to reschedule to "the next weekend" as venues most likely are not available and we have other events on the calendar. Thank you for your understanding.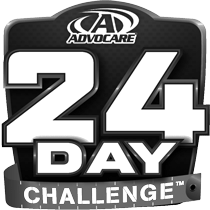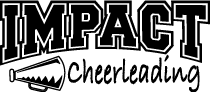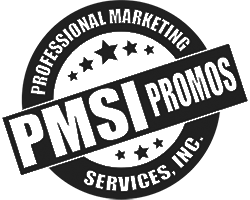 Code: FCC2013